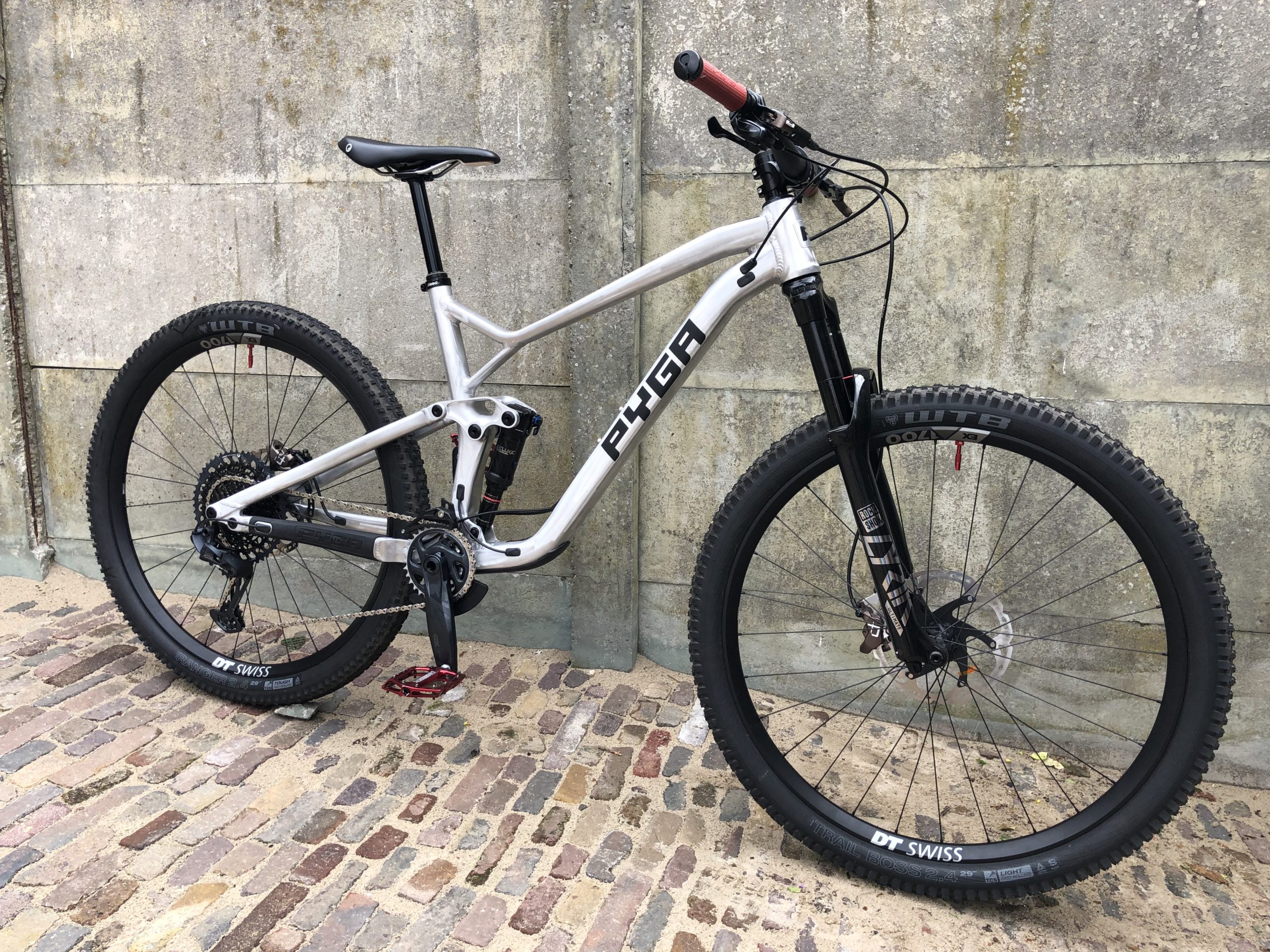 Custom Build Mountain Bikes
Specialiteit is mountainbike maatwerk, custom build mountainbikes vanaf een los fiets frame. Een vette bike samenstellen die uniek is en precies is wat jij zoekt! Als basis gebruiken we bijvoorbeeld een Dartmoor frame of een frame van het Zuid-Afrikaanse PYGA. Andere merken zijn ook mogelijk. Zoals Commencal of Surly. Mocht je al onderdelen of een (nieuw of oud) frame hebben kunnen we dat als basis gebruiken voor jouw nieuwe mountainbike. Check hier de losse frameset en hier de complete Hyrax demo bike!
Voor elke mtb die gebouwd wordt is het uitgangspunt een goede kwaliteitsfiets te leveren tegen een nette prijs. Uitgangspunt zijn de persoonlijke wensen, het (gebruiks)doel van de fiets en het beschikbare budget.
Direct leverbaar
Ook beschikbaar per direct zijn reeds volledig opgebouwde custom build mountainbikes van Dartmoor. Unieke fietsen met elk een eigen karakter. Cross-country & trail opgebouwd. Of meer enduro opgebouwde mountainbikes met b.v. grotere veerweg en zwaardere wielen & banden. De fietsen zijn nog naar wens aan te passen. Bijvoorbeeld met een voorvork met meer of minder veerweg. Een dropperpost of andere wielen.
Naar verwachting zal in juni ook de Dartmoor Bluebird full suspension mountainbike beschikbaar zijn als 27,5″ en 29″ fiets. Zowel als los frame, kit of compleet opgebouwd. Check de actuele status van de compleet opgebouwde fietsen hier.
Voorraad mountainbikes:
Check hieronder wat mtb projectjes uit het verleden